"V" Dany vom Gräfental
(Retired)
Sch2, KKL1, Hips A2 &
OFA
GOOD
Pure DDR/East German Pedigree
Imported from Germany, Dany is a 100% DDR female with excellent DDR head and dark pigment that is known to the DDR Dogs. Dany is a well proportioned female with very nice correct topline and underline, substantial bone and lovely expression with dark eyes. Her expression, character and head type is super and is typical of what we like to see from the the DDR dogs .Dany's pedigree contains such greats as V Sven Grafental, V Illa von der Mittelhäuser Flur, Don vom Haus iris, V Brando von der Marderklause, Mentor vom Haus Iris, Newmanns Sarah, Newmanns Janka, Cessi v Gleisdreieck and the well known contributor to the breed, V Alf Kornersee...this is an excellent DDR pedigree.
Dany's coat color is a rich dark black sable with excellent pigmentation. Dany has an outgoing and free temperament. and possesses good ball drive and very good protection skills making her an excellent choice for pups which will be suitable for Family protection, schutzhund, search and rescue and therapy dogs.
Pedigree for Dany vom Grafental

Dany is linebred on the following DDR Dogs..
5 - 4...... in SG Ellex vom Haus Iris
4 - 3...... in V Alf vom Körnersee
Click to view Dany's first litter for Schraderhaus K9,
by the late German Stud dog
"DDR Ron vom Ludwigseck
Ron is Sch 3, V Rated and KKL1.
Pups have excellent noses for tracking work, possess super work ethic, and are agile, easily trainable and quick to learn..
Click to view pages on their pups
Izabella Ike Ingka
~~~~
In 2009.Dany whelped her litter sired by
our beautiful black stud dog
Argo z Libocké zahrady,
Click here to view litter.
This was an excellent and drivey litter for use in Schutzhund sport, S&R or police work. Temperaments were outstanding and this Slovak/DDR pedigree combination produced pups who were clear headed and very sure of themselves, with balanced drives and who were of good nature for use in home companion and personal protection work as well.
Click on photo to view page for Argo

~~~~


This litter
is FULLY RESERVED.

Pups are substantial in bone with beautiful head type. Temperaments are outgoing, easily
motivated for the toy; quick to learn.
Good play drive, exhibiting deep noses
with excellent scenting ability.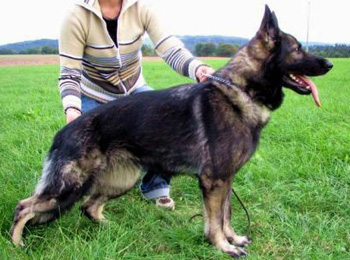 Dany Spring 2007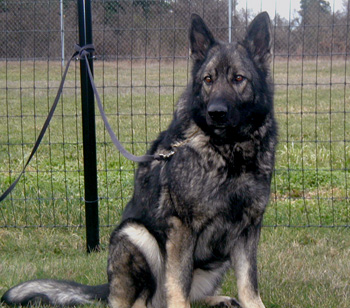 Dany, January 2009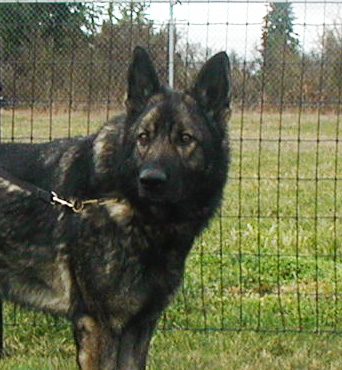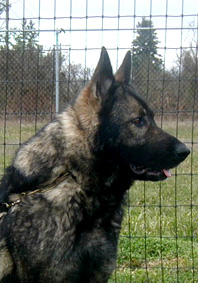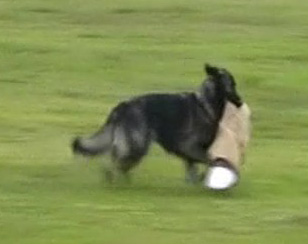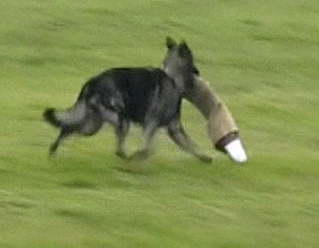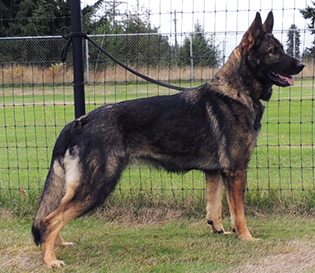 Above is
Porsche von Schraderhaus
Hips OFA Excellent / ED Normal
DM Clear
From Dany x Ivo's
"P Litter"
Porsche will be utilized
in our breeding program
to produce SAR, Service dogs
and IPO sport dogs.