"Sherman Tank von Schraderhaus"
aka "Tank"
OFA Good / ED Normal @
69 months
Pure DDR/East German Pedigree
Frozen semen on file
DM Homozygous N/N, Clear through Parentage
Tank is a handsome dark mahogany red sable male, of pure DDR lineage. A large and substantial male, he possesses an excellent temperament, he is agreeable, willing and ready to work and we anticipate him to pass along his excellent scenting abilities that are known to be produced from his two parents, coupled with their discerning ability to judge people correctly and respond accordingly.

Sherman Tank's Pedigree


Tank's
dam
is our late DDR female
Ittiana von Schraderhaus HIC .
Ittiana is one of our own progeny out of
Franzi vom Grafental x Sven Grafental
, both SCH3, KKL1 and V Rated in working structure.

Tank's
sire
is our Pure East German DDR Stud
Lux vom Kameruner Eck
.
Lux is V Rated, Sch3, KKL1 for Life
.
Imported from Germany, Lux's pedigree is excellent working lineage of Pure DDR/ East German bloodlines. His drive for the ball is intense, and in protection work he comes at the helper like a rocket with pronounced civil and defensive drive. Lux's temperament is confident and solid and he is an attentive dog to the handler, quick to protect when he sees a threat and is a dog who strives to please his owner.

Tank's Grand Sire,
Tino vom
Felsenschloß
was
a highly sought after sire in Germany, siring excellent working progeny. Lux is a grandson of

Lord vom Gleisdreieck,

well known for imparting excellent working drives into his offspring, particularly for tracking and protection work. These genetic scenting and tracking abilities come through loud and strong in Lux's offspring, and Sarge is no acceptation to this, showing a very strong and deep nose for scent work. Two half brothers of Tank are SAR dogs in Oregon, one of which is

WuffJager.

His Full Litter brother,

Sergeant Major,

worked as

a Police K9 for Washington State.





DDR
Lines to Jeff vom Flamings-Sand, Blacky vom Gleisdreieck, and Ingo von Rudingen (credited for producing some of the strongest structural health for the working German Shepherd gene pool, vastly improving upon pigmentation and working
abilities).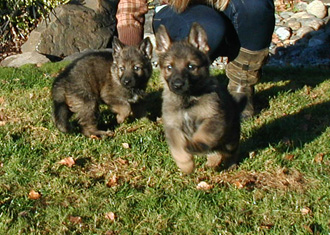 Tank above, 5.5 wks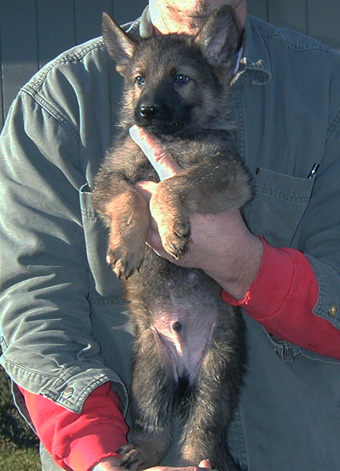 Sherman Tank @ 6.5 wks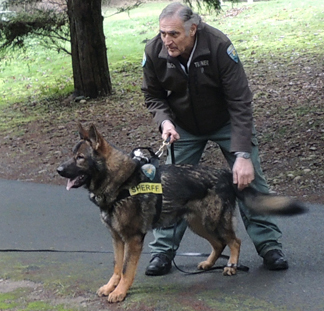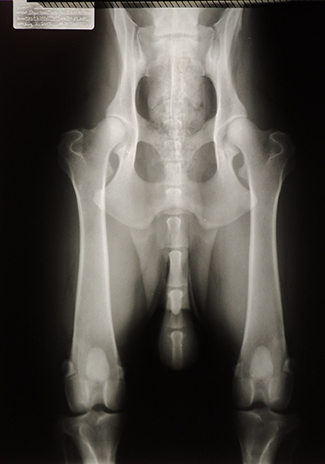 OFA Good Hips, Elbows Normal
Hips and elbows, taken at 5 yrs 9 months of age.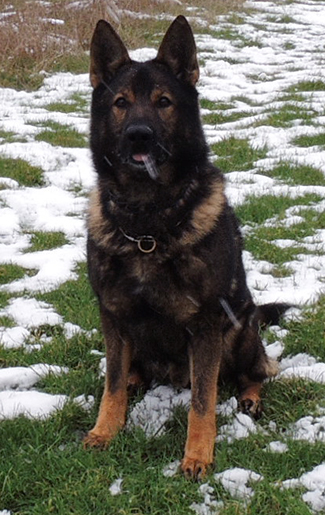 Tank @ 6 yrs 4 mos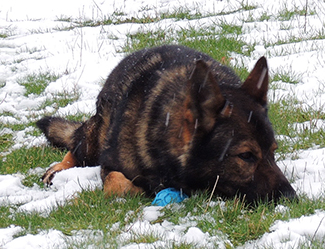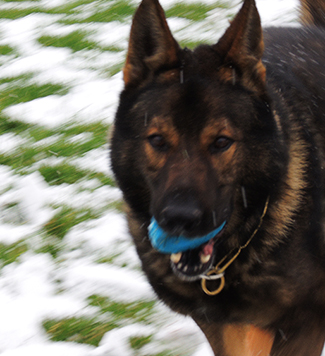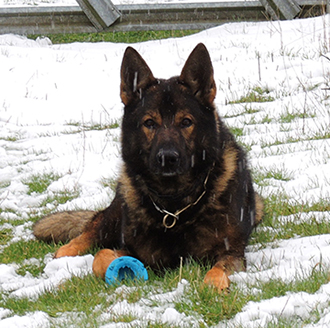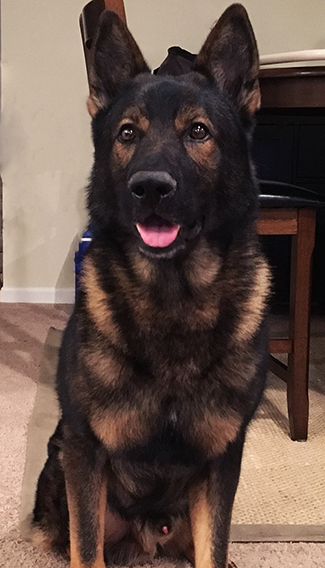 Tank @ 5.5 yrs old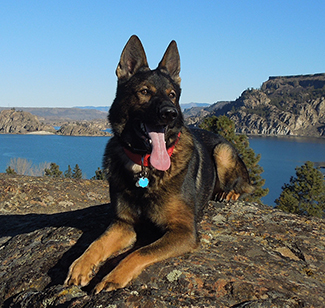 Tank @ 3 yrs of age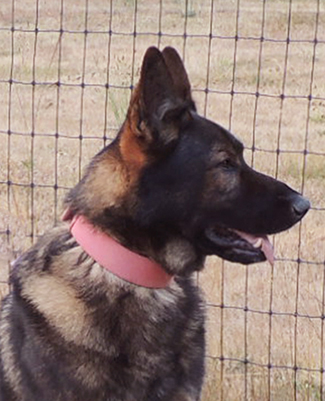 Tank at 5 yrs 9 months