"SG" Nikita von Schraderhaus (Kita)
CGC 12/31/11
SV: Hips A1 /ED Normal
Pure DDR/East German Pedigree
From the dam line:
Elfie vom Klödener Riss
is daughter of SG Hanka vom Hellersteg and V Walko vom Gräfental, Her pedigree contains the well known working/producing DDR dogs SG Filou vom Kaolinsee , V Tino vom Felsenschloß, V Brando von der Marderklause, V Illa von der Mittelhäuser Flur, SG Cessi vom Gleisdreieck and the excellent working dog, V CH (US) Neumann's Jim Imported from Germany, Elfie is a highly confident female, calm and sure in nature, with a correct, equal balance of prey /play /defensive drives. She is a large, V Rated female, measuring 60 cm on her Koer Report with superb substance of bone. An excellent, patient and careful mother with her pups, her first litter with Lord has produced pups possessing substantial bone, beautiful blocky head type, and extremely dark pigmentation of coats. Pups were strong immediately at birth; these being some of the quickest pups to find and nurse strongly from the dam within only minutes of their birth.

From the sire line: The Son of
V (LGZS) Aron vom Poppitz
and
V Sindy vom Schäferliesel

, Lord has a serious disposition which commands respect, possessing a very good balance of prey/play and fight drive. His character is playful but serious, and he's extreme in his desire to protect those whom he considers family. His dark pigmentation of coat, incredible head and excellent substance of structure is consistently passed along to his puppies, along with his high level of confidence and intensity for the work. His pure DDR pedigree is packed full of well known, proven producers of excellent working DDR lineage, such as

SchH3, IPO3, FH2

V Don vom Clausberg, SCHH3,FH1, BSP SG Muchta vom Schwarzhorn , SCHH3 (LGA) FH2 IPO3 V Tino vom Felsenschloß ,
SCHH3 ( SG-LGA )
V Brando von der Marderklause
, UCI INT CH SCHH3 LBZ
V Illa von der Mittelhäuser Flur
, SchH3/IP3
V Don vom Haus Iris
, SCHH3,FH3,KÖR.6546/54
V CH (US) Neumann's Jim
, SchH2/FH
V Don vom Rolandsteich
, SCHH3 ( G-BSP ) IP3
SG Irko vom Peri-Hof
, SCHH3, FH3
SG Lord vom Gleisdreieck
, DDR-MS X2 SCHH3 FH3
SG Blacky vom Gleisdreieck
, SchH2/ FH
V Jeff vom Flämings-Sand
, SchH3/ PSH1
V Alf vom Körnersee
, DDR SGR 1979, SCHH3,
V Bodo vom Gräfental
, and SCHH3
V Ingo von Rudingen
Nikki is a confident, friendly and energetic female. She has a beautiful floating and ground covering movement. She has very good social skills but is also a very alert home guardian for our kennel.
Her drive for the rag bitework is excellent, and she has a deep and accurate nose for scent work. We will be focusing with Nikita on scent detection training in K9 Nosework.
Nikita is an excellent mother and produces healthy,
robust puppies.
Pedigree for Nikita
Nikita's 2015 Litter is by
our Pure DDR Stud Male
"V" Gerry von Weltwitz
IPO3, FH2, A1
, KKL1,
This pair produced a beautiful litter
of substantial, dark sable pups,
Born September 1st 2015
To view litter
Click Here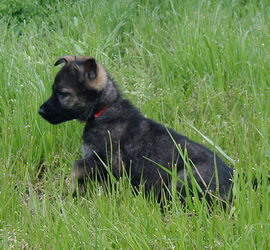 " Nikki "..Orange collar Female @ 5.5 wks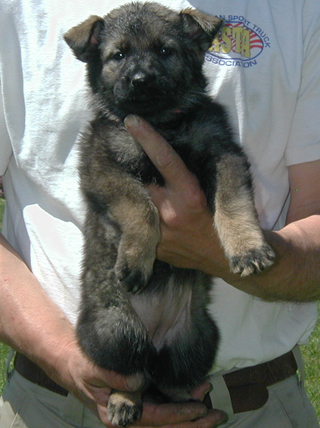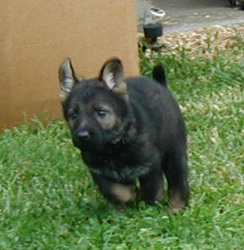 " Nikki "..Orange collar Female @ 7 wks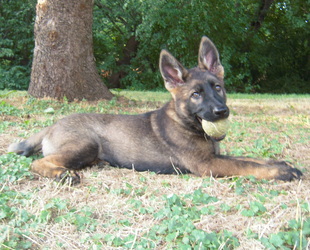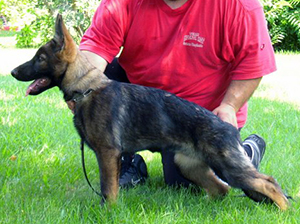 Nikki @ 4 mos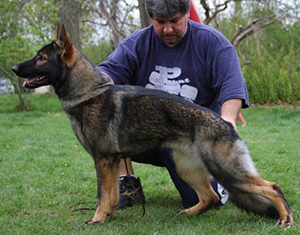 13 mos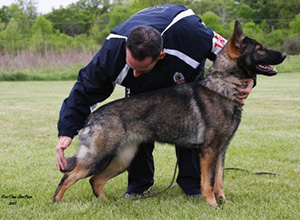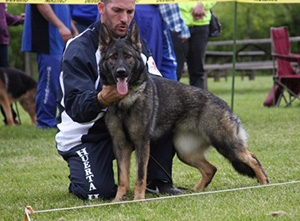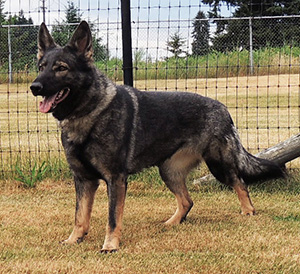 4 years of age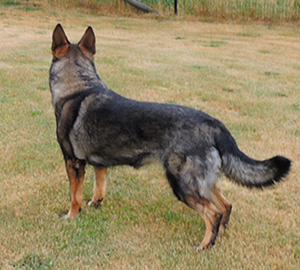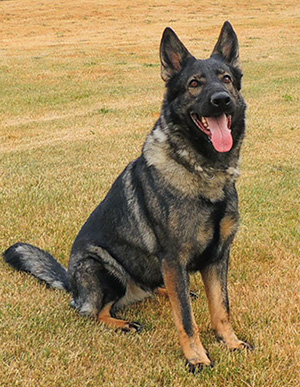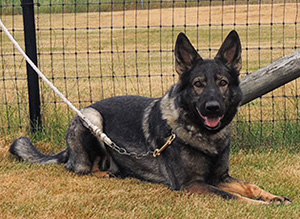 4 years of age


13 months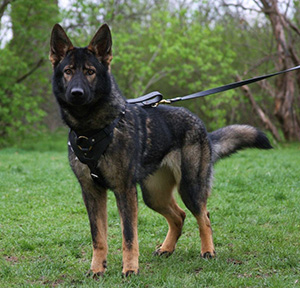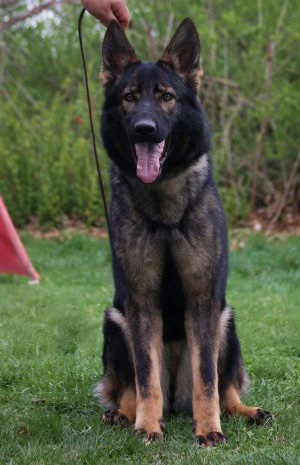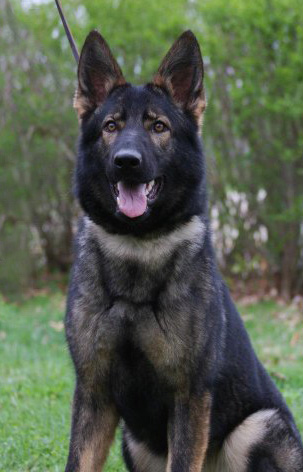 A1 Hips Rated in Germany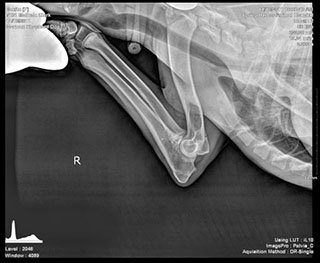 Elbows A1 Normal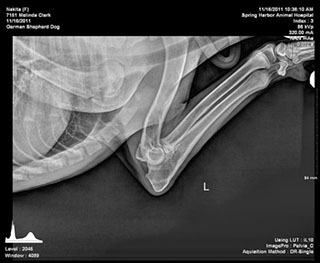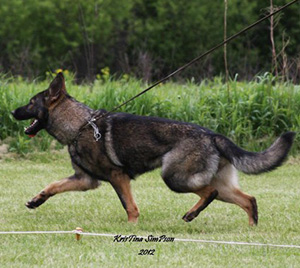 Nikki earns her "SG" Show Rating,
at 13 months of age!