"V" Lord von den Grauen von Monstab
Sch3, KKL1,
Hips A1 /ED Normal
Pure DDR/East German Pedigree
HD: A1 ZW 77 / ED Normal

Pure East German/ DDR Pedigree
Black Sable

German Import

Clearance Tested: Degenerative Myelopathy


Results: DM CLEAR (Homozygous N/N, Clear)
Koer Report:
Eine starke, virale männlichen von hervorragenden Arbeitsqualität des Typs. Ausgezeichnete Arbeitsstruktur mit V Bewertung der Arbeits Konformation. Extreme Mut. Außergewöhnliche Arbeitsfähigkeit in Schutz und zeigt starke Zivil und defensive Laufwerke. Befehle respektiert von allen, die mit ihm zu interagieren, ist er ein sehr dominant und zuversichtlich Mann, der auch treu und warm mit Familienmitgliedern ist.

Translation:
A strong viral male of excellent workmanship type. Excellent work structure with V Review of Work conformation. Extreme courage. Exceptional ability to work in protection and shows strong civil and defensive drives. Commands respected by all who interact with him, he's a very dominant and confident man who is faithful and warm with family members.
A heavily boned, dark black sable male with masculine and substantial body structure and large head typical of the East German / DDR Dogs.
Lord is 100% East German Pedigree.
Lord received his Sch 3 and V Rating at 3 years of age.
He is a dog with a serious disposition and commands respect from those who interact with him. He is an athletic male of substantial bone size, large blocky head type and beautiful movement and correct working conformation. His temperament is clear but he makes it known he is a no nonsense boy... a REAL dog with hard nerves and excellent working drives, something desperately needed in our dwindling gene pool resources of the old style, great working DDR dogs!



Likewise, He is also playful and loving with his family, and possesses a good hunt drive and strong work ethic. His pups possess

his spirit and strong drive for the work, and exhibit his excitement for the ball and excellent deep nose for tracking. He produces strong, confident temperaments with very good nerve.



Deep pigmentation of coats will be outstanding in his pups, as well as the gorgeous head type that he passes along into his offspring. We anticipate many excellent litters from this outstanding DDR male.

Lord is sired by the beautiful V (LGZS) Aron vom Poppitz SchH3, KKL1"a"normal, a son of the top producing stud dog, Don v Clausberg SchH3, IPO3,FH2. Lord's sire
Aron was a top producer in Germany for many years before he was imported to the US by our friend Julie, imparting into his offspring a combination of outstanding structure and temperament. Aron's dam is sired by the great producer of working dogs and well known DDR Stud, V Tino vom Felsenschloß SchH3(LGA) IPO3,FH2.



Lords dam is

V Sindy vom Schäferliesel

SchH3,KKL1. We know these lines and what they produce well as Sindy is well known in the working world and has produced incredible working offspring for Schutzhund and police work. An excellent producer to improve hardness and confidence, Sindy is full litter sister to

Saskia vom Schaferliesel

SchH3,KKL1 who was imported from Germany by my friend Jill Frost at Timberhaus K9 and we have produced several litters with Saskia and also Saskia's progeny, sired by our DDR stud dog,

Lux vom Kameruner Eck

.

, SCH3, KKL1 for life.




Sindy is also litter sister to

SG Sally vom Schäferliesel

, dam to our

V Rated DDR Stud,

Dino vom Schaferliesel

.

SCH3, IPO3, KKL1



**Lord has a very strong and proven DDR Pedigree packed with well known GREAT producers V Don vom Clausberg

, SCHH3,FH1, BSP

V Muchta vom Schwarzhorn

SchH3/IP3

V Don vom Haus Iris,


and from the backbone of the DDR foundation stock, DDR SGR 1979, SCHH3

V Bodo vom Gräfental,
V Don vom Rolandsteich

,

SG Lord vom Gleisdreieck,


V Golf vom Ritterberg

, ,

V Held vom Ritterberg and
V Ingo von Rudingen

. EXCEPTIONAL !!!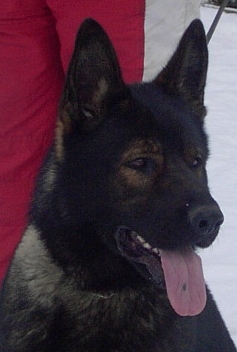 Lord von den Grauen von Monstab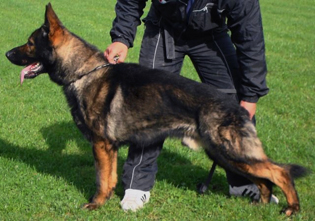 Lord @ 26 mos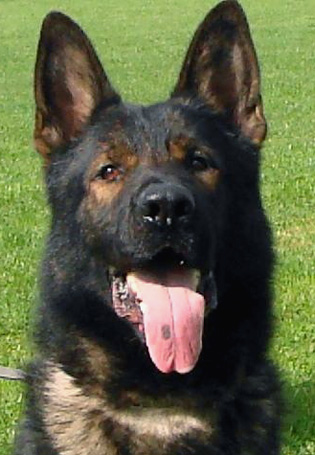 Lord @ 36 mos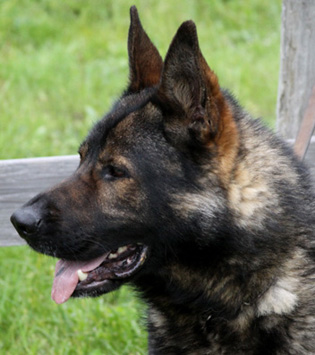 Lord @ 36 mos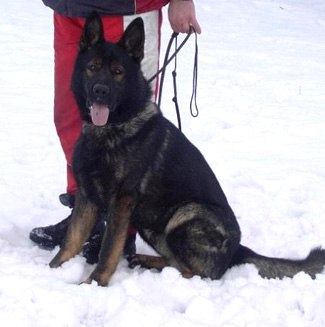 Line Breeding:
No common ancestors in 5 generations
Lord's Pedigree

With very few exceptions,
Lord is not availlable for breeding
to females other than our own.