BH, AD
Alexa Morgan von Schraderhaus

aka "Lena"
DOB: 04/08/10
West
/DDR/ Slovak/Czech Pedigree
Black Sable
Clearance Tested DDC Veterinary: Degenerative
Myelopathy: DM CLEAR (Homozygous N/N, Clear)
Imported from Eurosport K9 , Lena's sire

Chachar Bily Trpaslik

is the son of

-WUSV-FCI-

"V" Floh vom Patscherkofel,

SCHH3, IP3, FH3(Ö) STAATSMEISTER, BUNDESSIEGER...

Chachar's dam is the incredible female

"V" Denny Bílý Trpaslík..

IPO3, SCHH3, ZVV3, UMČR IPO, IPO-FH.

Chachar's pedigree background is of very good working lines, combining well known West working lines of

Torro v Körbelbach and V Umsa vom Bungalow

with that of the excellent DDR blood of

Lord vom Gleisdreieck and V Jeff vom Flämings-Sand.

His grandsire is the legendary and well known

Excellent

producer of Czech working Police dogs,

Grim z Pohranicní stráze

.

Chachar's mother,

IPO3, SCHH3, ZVV3, UMČR IPO, IPO-FH

V Denny Bílý Trpaslík

has produced several litters of excellent working progeny who have gone on to compete at very high levels, including Chachar's half brother,

Jack Bílý Trpaslik

,

IPO3, SCHH1, SCHH (VPG)3,

son of

WUSVX6,

SCHH3, IPO3, ZVV3, ZM,

SG Orry (IT)


Chachar's litter sister,

Cher Bílý Trpaslik

produced the stud male

Bady Ze Svobodneho dvora

,

currently being utilized at stud by Jinopo in Czech Republic.



From Alexa's motherline, her mother is our young female Yeltsa von Schraderhaus, daughter of our Pure DDR Stud "V" Lux vom Kameruner Eck, Sch 3, KKL1 and our excellent producing female, Elba z Esagilu, SVV1, IPO1 (retired) who produced many excellent progeny for our kennel. Her great Grandsire is the excellent producer and well known Border Patrol Stud dog Xero z Pohraniční stráze. Xero is the most famous producing son of his well known highly sought after father, Grim z Pohraniční stráze..Grim is well known for producing compact, substantial dogs with large head type, high defense and civil temperaments. Yeltsa's great grandmother is Figa Cega, a super producing female having several excellent working litters to her credit.


A Super Working Pedigree!
This female carries an excellent line breeding on both
Lord vom Gleisdreieck
and
Grim z Pohranicní stráze
. Personal Protection and IPO trained by my friend, Martina Wilson.


Sold


Big Congratulations to Tim S of NE.


on his purchase of this excellent working female.


for Personal Protection
and IPO Competition
Alexa Morgan a
ka "Lena's" Pedigree
View page for brother Alighieri von Schraderhaus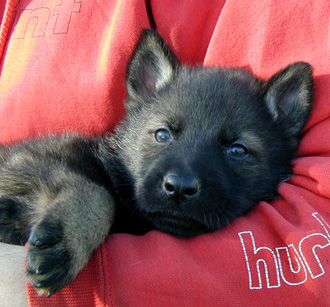 Alexa aka "Lena" @ 5 weeks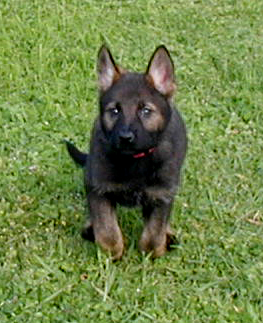 Alexa aka "Lena" @

7.5 weeks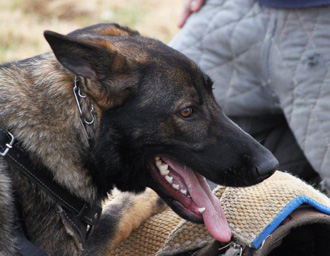 "LENA" at 11 mos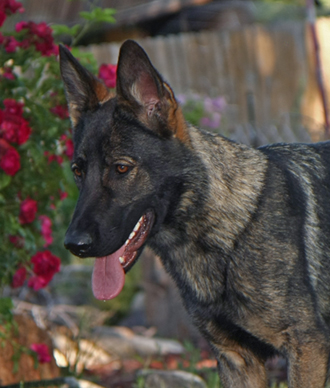 "LENA" at 14 mos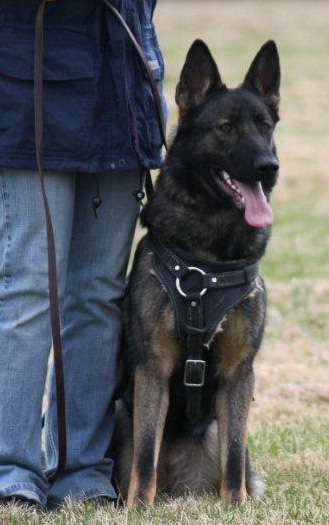 Alexa Morgan von Schraderhaus
aka "LENA" ...at 11 mos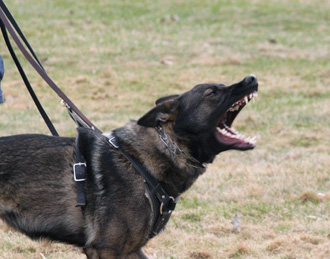 "LENA" at 11 mos
Protection Training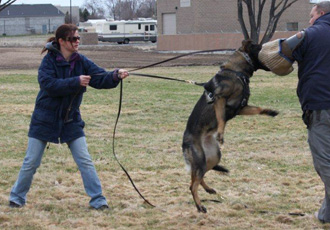 "LENA" at 11 mos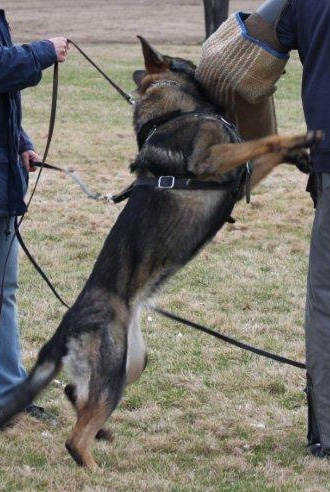 "LENA" at 11 mos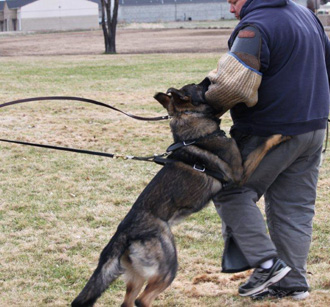 "LENA" at 11 mos