"SG" Xenna vom Parchimer Land
BH, AD, Sch1, Hips A1
(Retired)
Pure DDR/East German Pedigree

Imported from the Parchimer Land Kennel in Germany,, Xenna is a 100% DDR female with excellent DDR head and dark pigment that is known to the DDR Dogs. Xenna is a well proportioned female with very nice correct topline and underline, substantial bone and lovely expression with dark eyes. Her expression, character and head type is super and is typical of what we like to see from the the DDR dogs .Her pedigree contains such dogs as her well known and respected sire, V Dino vom Schäferliesel, V Illa von der Mittelhäuser Flur, Don vom Haus iris, V Tino vom Felsenschloß, SG Muchta vom Schwarzhorn BSP 3-3, V Dragon vom Felsenschloß, V CH (US) Neumann's Jim and the well known contributors to the breed, V Alf Körnersee, Lord vom Gleisdreieck and Don vom Rolandsteich.. making Xenna's an excellent working DDR pedigree.
Xenna's coat color is a rich dark black sable with excellent pigmentation. Xenna has an outgoing and free temperament. and possesses good ball drive and very good protection skills making her an excellent choice for pups which will be suitable for Family protection , Schutzhund, search and rescue and therapy dogs.
Xenna's 1st Litter
was
sired by the
2008 BSP Champion
Javir vom Talka Marda
.
Sadly due to the long trip from Parchim to the airport in Frankfurt, the stress took it's toll on the litter in transport from Germany to the US, and we had only one pup survive; a lovely BiColor female which we named
"Qash Mirr von Schraderhaus"
who will remain in our breeding program as an integral component of our continued efforts to produce well balanced and capable working dogs for a variety of working fields, in addition to making excellent companion and home protection dogs for use within the family.


Pedigree for Xenna vom Parchimer Land
~~~~~~~~~~~

View
Xenna's pup Qash Mirr by
Javir vom Talka Marda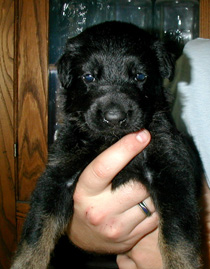 Qash Mirr von Schraderhaus
Pedigree for
Qash Mirr von Schraderhaus

We look forward to Xenna's future litters, as well as the excellent progeny produced by her daughter Qash Mirr for our kennel. With the working pedigree from her father Javir, we anticipate Qash Mirr will produce excellent progeny for use in high level Schutzhund competition, PSA or Police Work.
Qash Mirr is a strong and dominant female; yet she is social with a clear mind. Her bite work is lightening fast, with a deep bite and seriously hard grip. We expect her future pups to be superb for police work, high level competition sport and for use in home protection / personal protection work as well.



Click on photo to

view page for Javir

, Qash Mirr's sire.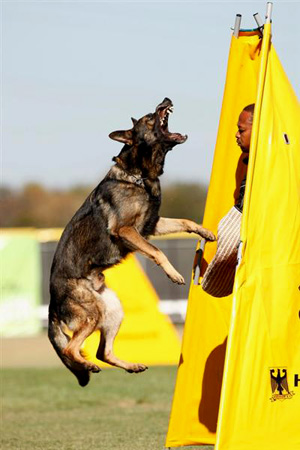 Click to view QashMirr's Sire
Javir vom Talka Marda

Video der BSP Baunatal (Team Heuwinkl)
Javir is Owned by Michaela Knoche
(OG HSV Heuwinkl)


Click for photos Xenna's first litter for Schraderhaus K9,
by
Javir vom Talka Marda
SV Bundesleistungssieger IPO 2008
SV WUSV USA/Kentucky 2008 - 3.Platz
SV Mannschaftsweltmeister IPO 2008
SV BSP - Meisterschaft IPO 2007 -
SV Universal Sieger 2007 !
SV WUSV SK/Bratislava 2007 - 11.Platz
SV Vizemannschaftsweltmeister IPO 2007

Click on Javir's photo
or this link to view page for Javir

~~~~~

Xenna's 2009 "R" Litter was sired by
our beautiful stud dog ;
Pure DDR
V Lux vom Kameruner Eck,
Sch 3, KKL1 for Life
Xenna's PURE DDR 2009 Litter
is FULLY RESERVED
Click Here to view

~~~~~

Xenna whelped her "H" litter on
October 29th, 2010.
sired by our Pure DDR Stud dog,
"V" Ivo von Hauental...Sch3, KKL1, Hips A1.
This litter produced 3 Male, 5 Female,
including our lovely female,
Hetja von Schraderhaus
All are dark black sable with 1 solid black female.
Click here to view puppy pics.

~~~~~

Xenna's "Y" litter is again
sired by our Pure DDR Stud dog,
"V" Ivo von Hauental...Sch3, KKL1, Hips A1.
Litter born May 1, 2012
Click here to view puppy pics.

** This litter produced our female
Yulia von Schraderhaus

~~~~~

Xenna's 2013 "U" litter will again
be sired by our Pure DDR Stud dog,
"V" Ivo von Hauental...Sch3, KKL1, Hips A1.
Litter due October 21, 2013
Click here to view puppy pics.

~~~~~


Xenna"
is linebred on the following

DDR Dogs..
Linebreeding - 5 generations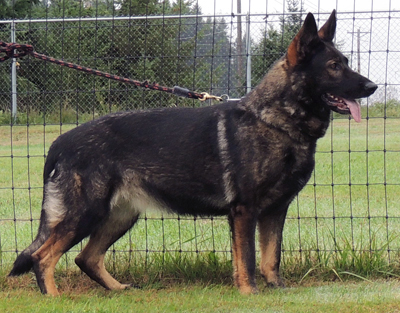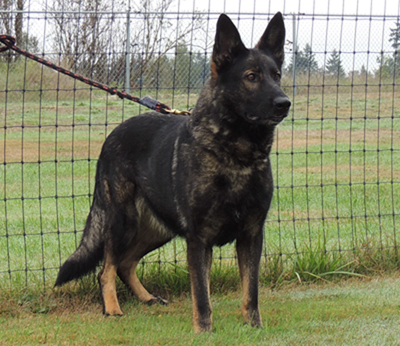 Xenna @ 6 yrs 2 mos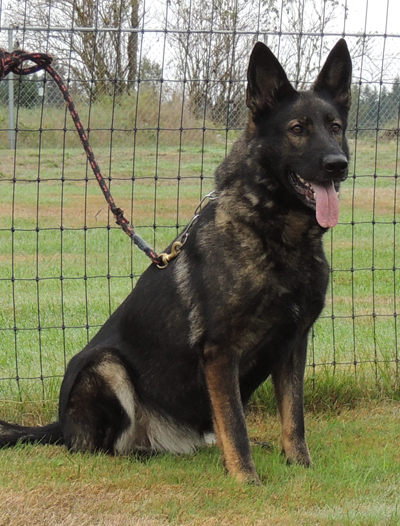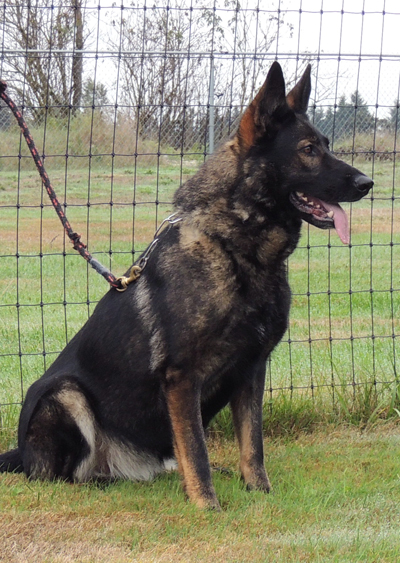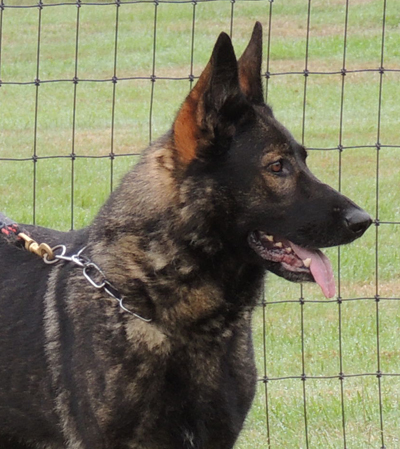 Xenna at 6 yrs 2 months of age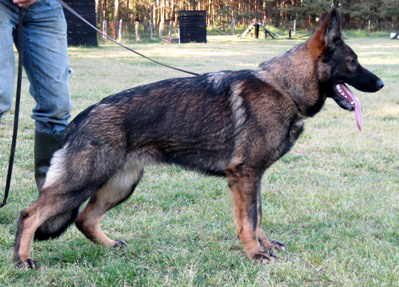 Xenna @ 8 mos. Spring 2008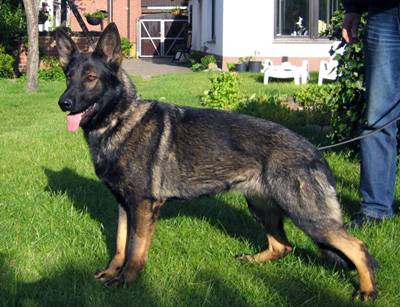 Xenna vom Parchimer Land 2008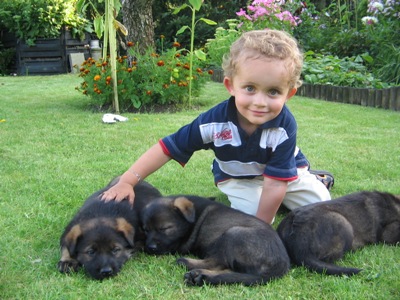 Werner's Grandson and Puppy Xenna with littermates