Kileen von Schraderhaus
Slovak/Czech/DDR-East German PedigreeHips: OFA Good / ED Normal
DM Clear

DOB April 30th, 2013
HD: Results OFA Good / ED Normal
Sire: Norbo von Schraderhaus
Czech /Slovak /East German Pedigree
Black Sable
DNA Tested: Degenerative Myelopathy
Results: DM CLEAR thru Parentage (Homozygous N/N, Clear)


Kileen has energetic drive, and is a serious, exuberant female of excellent proportion and substance. A confident young female, she is intelligent , quick to learn and her energy is tireless. She possesses a correct, natural suspicion of strangers upon first meeting them, then accepts them readily after thoroughly checking them out. She has good social skills. Her civil instinct is clearly evident at a young age.
From her DamLine:
Like her mother Eina, Kileen has demonstrated to have an excellent, accurate and deep nose and good hunt drive.
Her maternal grandsire is our Slovak stud dog, Argo z Libocké zahrady, an absolutely impressive, heavily boned, serious and substantial solid black male with excellent masculine characteristics. Large and solid body structure with very good working conformation, Argo possesses the great head type which is typical of the Slovak and East German / DDR Dogs. Argo is a Slovak Import with Hips A1. He is an extreme quality male with very good work ethic demonstrating super bitework, super retrieve, and confidence on slick floors. He has good health. Her gr.grandsire, Cak Pisecna boure has produced excellent working progeny on an International level for over 6 years and imparts perfect character type into his progeny. He is a gorgeous solid black male with massive boning coupled with an extremely strong head type. Cak has sired 63 successful working litters during his breeding career in Europe, with many of his progeny being utilized and certified for work in Law Enforcement.
From her SireLine:
Sired by Norbo von Schraderhaus..the only pup ever conceived from the only mating between Norbo Ben Ju and our Border Patrol female Denny Jipo-Me, our Norbo was a handsome dark sable dog. A solidly built young male from impeccable strong Slovak/Czech working bloodlines. Norbo had incredible energy displaying great love for the game. He was confident and extremely friendly with all who greeted him. He participated with great joy when doing bitework and possessed a deep and persistent nose for scent work. His temperament was outgoing and free in nature, and his social skills in public including associating with children is trustworthy and sure. We miss him dearly, but it gives me great joy to know that his essence lives on through his exceptionally talented offspring..
We were extremely pleased to choose Lusy Naspo as the dam for our first litters by Norbo, conceived via surgical insemination with frozen semen from Norbo von Schraderhaus. Our Norbo's first son, Norbo Den-Lu and the siblings Bojek and Akeelah are half siblings to Kileen, and are wonderful representatives of the breed and possess all the traits that we strive to produce in our offspring.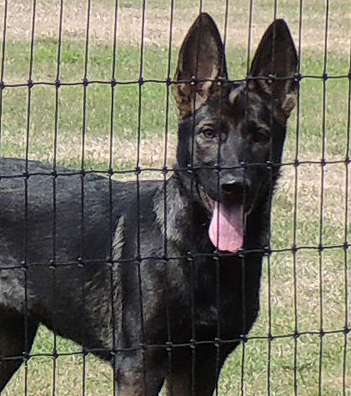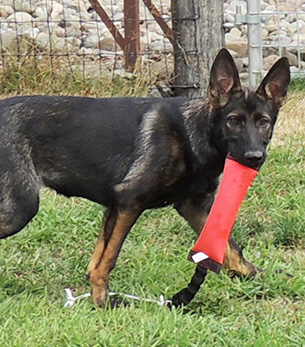 @ 4 mos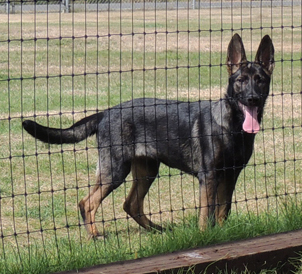 Kileen @ 4 mos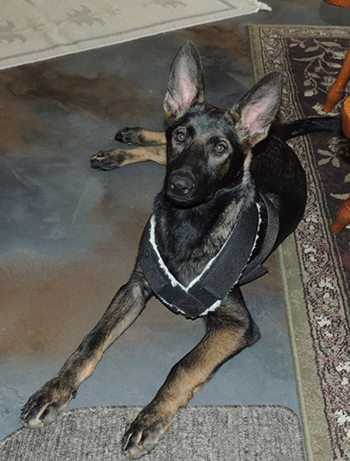 Kileen
's 2017 litter
is sired by
our Pure DDR male
Import male,

V Gerry von Weltwitz
BH, IPO3, FH2tyle171">
Litter Due
May 21st, 2017
Click Here


to view their "A" Litter
| | |
| --- | --- |
| Left elbow ED Normal | Right Elbow ED Normal |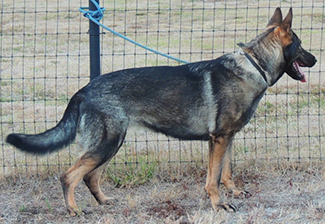 Kileen_3 yr 4 mos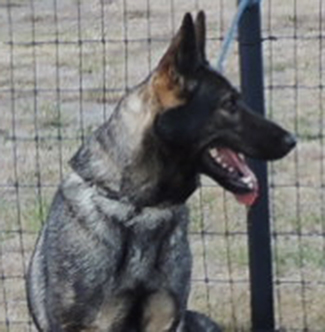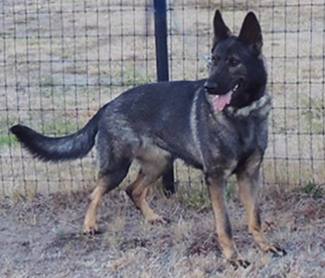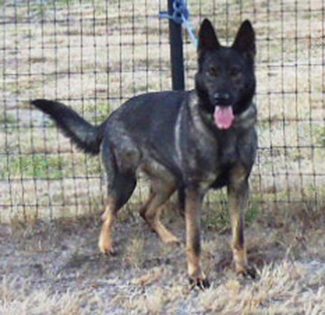 3 yr 4 mos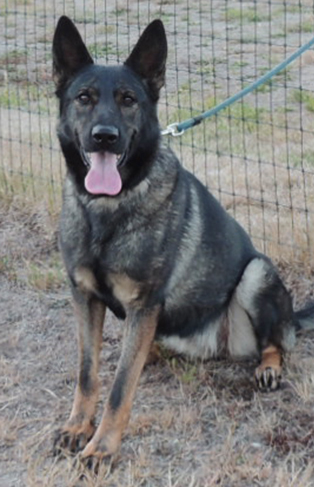 Kileen @ 3 yrs 4 months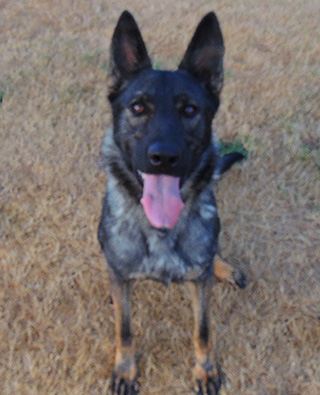 Kileen
@ 26.5 mos
Kileen_Tug4mos.MOV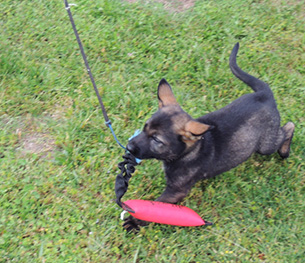 Kileen @ 7 wks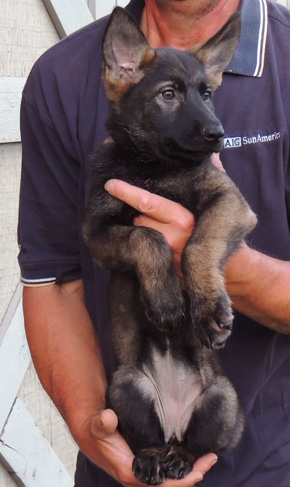 Kileen @ 7 weeks of age
| | | |
| --- | --- | --- |
| | OFA Good Hips | |