"Etta von Schraderhaus"
Pure DDR/East German Pedigree
Dam: Ittiana von Schraderhaus

HIC, PP
DDR /East German Pedigree
Dark Black Sable
DM Homozygous N/N, Clear through Parentage
Etta is a female of our own breeding, out of our lovely DDR female,

Ittiana von Schraderhaus

.

She is an exuberant and lively female with very good hunt drive, food drive, very strong herding instinct and is an extremely agile and athletic girl. She is a gorgeous black sable with good substance, and a beautiful DDR type head and dark pigment. Like her mother Ittiana, she is a correctly proportioned female with slightly sloping topline and underline, substantial bone and lovely expression. She has an outgoing and free temperament, non confrontational and accepting of other animals, and kind with children.

Etta is very dark like her mother Ittiana.
An outgoing female, Etta has a bubbly personality with tons of play drive. She is wonderful inside the house, with an appreciated ability to settle when she comes inside after the day is done. We anticipate she will do well in herding due to
her excellent athletic abilities, as well as producing calm, friendly pups suitable for therapy and service dog work.
She has a super good nose, with very good hunt drive which, along with having an excellent friendly temperament, will make her offspring great SAR candidates as well.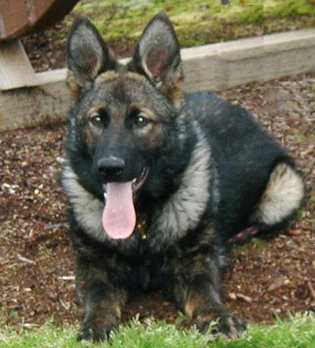 Etta @ 6.5 mos

Etta's Sire, Dino vom Schaferliesel, SCH3, IPO3, is an impressive heavily boned, solid black male with masculine and strong head typical of the East German / DDR Dogs. 100% East German Pedigree.

Dino is
V Rated, KKL1 with Hips A1 and ED Normal.
Dino has an excellent disposition and work ethic. His pups will possess his spirit of kindness and exhibit his passion and excitement for the ball and excellent deep nose for tracking along with good protection skills and sure and stable temperaments. Dino's pups have good pigment coloration of coats, will excellent conformation. Temperament and drive for the work has been outstanding in his pups, as well as the gorgeous head type that he passes along into his offspring.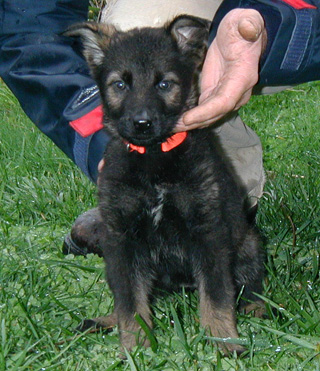 Etta @ 7 weeks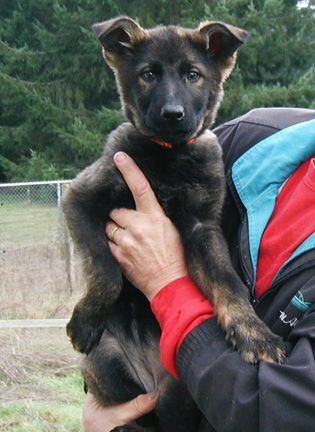 Etta @ 9 wks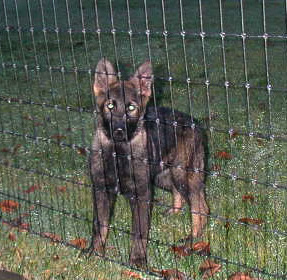 Etta @ 13 wks

Etta's1st litter for Schraderhaus K9
was sired by
our East German male,
Grim von Schraderhaus
Grim's sire is our DDR Stud
V Lux vom Kameruner Eck,
SCH3, KKL1
Litter Born
January 17th, 2015.
Click Here
to view their "S" Litter
~~~~~~~
Etta's "J" Litter
is sired by our DDR Stud

Gero vom Wartenberg
SCH1, KKL1

Litter Born
April 8th, 2016.
Click Here
to view their " J " Litter



~~~~~~~



Etta's "2017" Litter
will be sired by our DDR Stud
"V" Gerry von Weltwitz
BH, AD, IPO3, FH2, KKL1
Litter Anticipated
July 20, 2017.
Click Here
to view their " 2017" Litter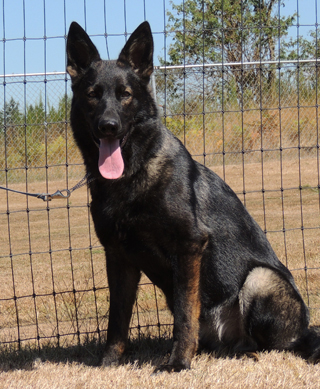 Etta @ 23 months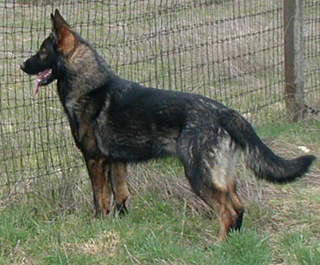 Etta 17.5 months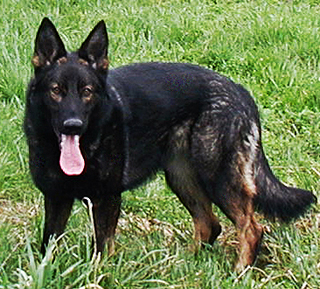 Etta @ 17.5 mos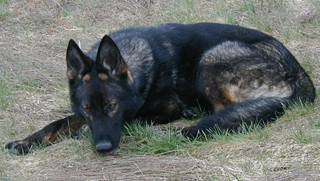 Etta 17.5 mos old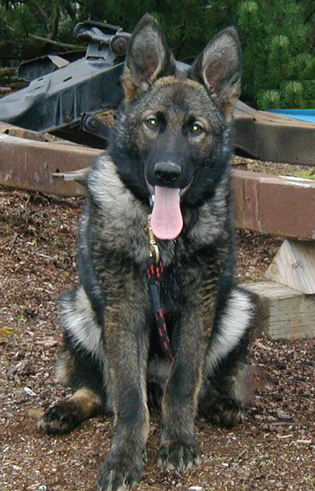 6.5 mos

6.5 mosEtta @ 6.5 months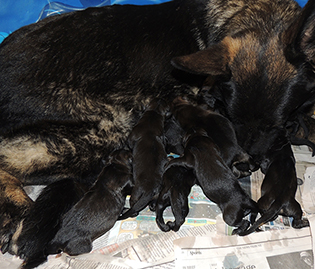 J litter Newborns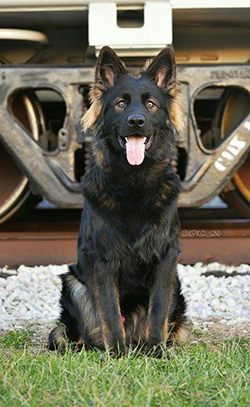 Jairzinko @ 10 Months
Etta x Gero Male pup, J Litter
SOLD