Structure - Cedy is a medium dark black sable male who weighs in about 70 pounds. He is medium-boned with a lot of power and muscle, giving him great athleticism and endurance. He is excellent with children and non confrontational with other dogs. His excellent Czech/ West/ East German working pedigree will bring forth a strong background genetically, for high level sport as well as for serious and dependable police work.
Cedy is an obedient dog with great athletic ability. He conducts himself well in the home and is respectful in the household and co-exists peacefully with children, other dogs, and many other animals. He is confident in public situations showing steady and sure nerves, with a confident, friendly and outgoing nature presented to everyone he greets.

In work Cedy has a superior work ethic and focus towards the handler. He exhibits a solid bond and loyalty with his owners and especially with his handler. He has excellent ball and food drive, making him a great pleasure to train. He is an obedient and non-sharp dog with a deep and focused nose in tracking, strong grips and unwavering confidence in protection work along with a good off switch. Cedy is currently working toward finishing his Schutzhund titles with his new owner, Liz Kovik in IL. .


Cedy's Sire: IPO3,ZVV2,SCHH2,BH,FPR3, ZPS1
SG NAROC vom Bunsenkocher, comes from a well known line of West Working lines and multiple BSP/LGA Competitors. His grandsire SCHH3(SG-BSP),IP3,FH2
2*BSP Bandit vom Zuchtgut descends from the following well proven working lineage of SCHH3 ( V-BSP ) FH
SG Timmy von der bösen Nachbarschaft
and SCHH3, FH, V-BSP 1987
V Fero vom Zeuterner Himmelreich.
Lines to SCHH 3 ( V-BSP ) FH V Arek vom Stoffelblick,
V-BSP 1982, SG-BSP 1983, 1984, SCHH3, IP3, FH
V Askia vom Froschgraben,
SCHH3 ( SG-BSP ) FH SG Grischa vom Schwarzen Milan which brings in a very solid working DDR line beginning with SchH3/FH V Pascha vom Glockeneck,
SchH3, FH V Pushkaß vom Haus Himpel and many other Vom Haus Himpel dogs and DDR working dogs to his pedigree.
Other well known working producers are
SCHH3 ( V-BSP ) FH IP3 V Gildo vom Körbelbach
and SCHH3 ( SG-BSP ) Hexe vom Körbelbach,
..his sire's mother line going to such greats as
SCHH3 (V-LGA) IP3 V Torro vom Körbelbach,
And SCHH3 ( V-BSP ) FH V Umsa vom Bungalow

Cedy's Dam: From Cedy's mother line comes excellent Czech producers of which several are not only BSP Participants but also Police working lines, including
IPO3, SCHH3, ZVV3, SCHH-A, ZM, ZOP, FPR1, ZPU2
VD2 Gerro Leryka,
SCHH3,IPO3, ZPO2, ZVV3, ZPS SG Emilka Anrebri,
ZVV2,BH,ZM SG Allegra Egerstau, and the excellent well known producer from Czech Republic, SCHH3, IPO3, ZPS1, FH1, FPR1, ZVV1 ICH. Frankie Anrebri,
IPO3,SCHH2,ZVV1,ZPO1 SG Car z Pohraniční stráže
ZVV1, SP/PS Cilka z Pohraniční stráže CS and
FH1 ZPO2 ZVV3 SCHH.3 IP3 Argo z Travnickova Dvora cs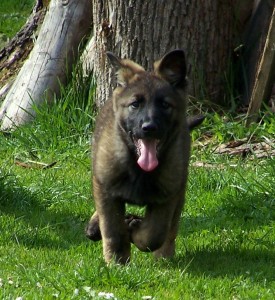 Cedy @ 2.5 mos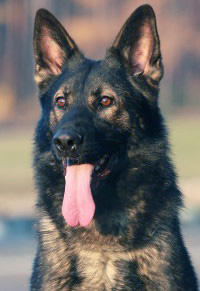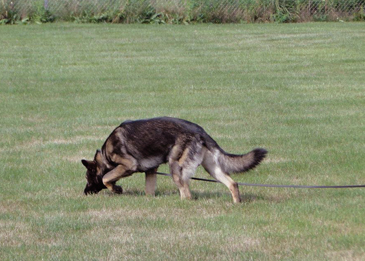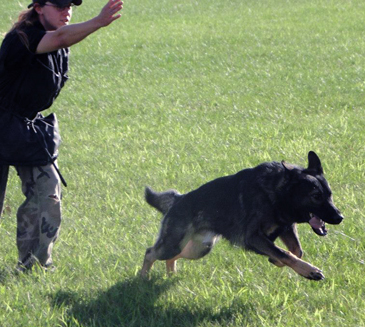 Cedy with owner, Liz Kovik
~~~~~~~

~~~~~~~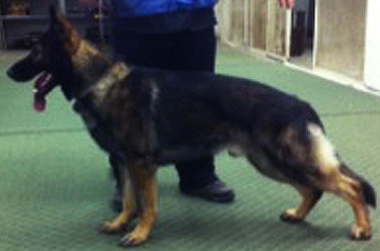 Cedy @ 23 mos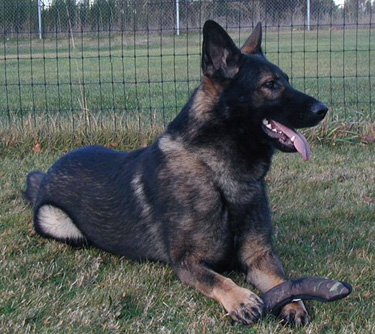 Cedy @ 21 mos of age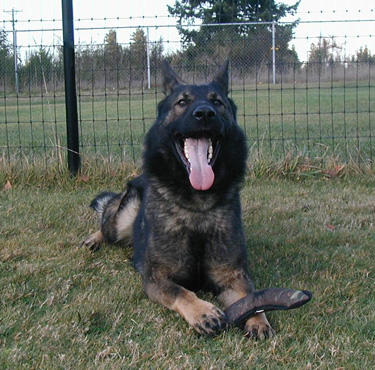 Cedy @ 21 mos of age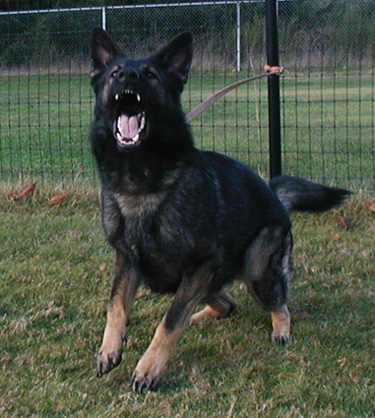 Cedy @ 21 mos of age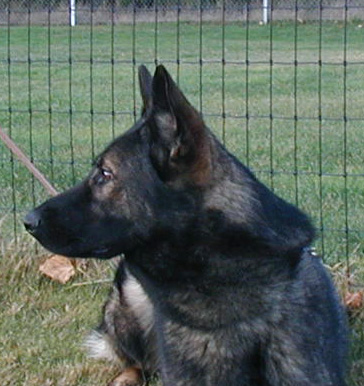 ~~~~~~~
Frozen semen On file
~~~~~~~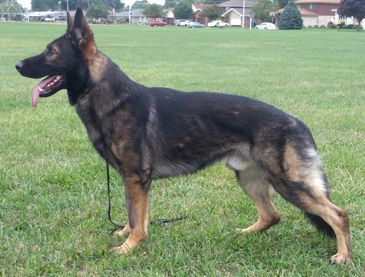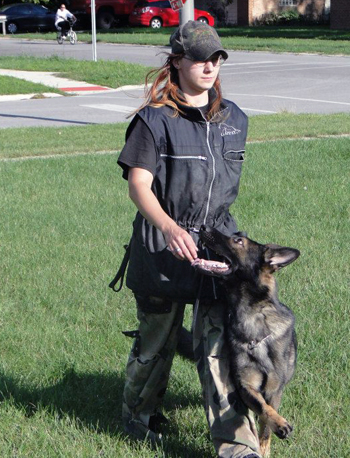 Cedy with owner, Liz Kovik