"SG" Norbo Den Lu von Schraderhaus"
ZVV1, IPO1 Hips A1 / ED Normal
son of our Norbo von Schraderhaus
& Norbo Ben Ju Grandson


"Hena Ben Ju"
SVV1, Bonitačný kód : 5Y5/45 P., I. tr. ch
Hips 0/0 /ED 0/0, DM Clear

Watch for Updates on
Norbo Den Lu X Hena's " N " Litter...
Czech / Slovak / East German Litter

Norbo Den Lu and Hena's "N" Litter Pedigree

Litter Born
November 2nd, 2014

2 Males / 4 Females Born
An Excellent Working Litter for High Level Competition IPO / Ring Sport, Narcotics/Cadaver work,
Police, Security Dogs and Personal Protection, Competition Obedience, and Herding.
Scenting ability, ball and hunt drive, as well as protection qualities will be impressive in these pups.
This pairing will produce high hunt / prey drive,with very good defence. Pups will be outgoing and confident, w/ beautiful structure and substance.
Well rounded pups with excellent temperament, very good tracking noses and athletic ability. ..well suited for working homes and personal protection.
Currently 0 Male / 0 Female AVAILABLE!
Most Current photos are from the top Down



Below @ 5 weeks







Purple collar

Black female
NORA


SOLD






Purple collar

Turquoise collar

Red collar

female




SOLD

SOLD

SOLD



Black male
SOLD

Sable male
SOLD



Sable male and Pink collar female
SOLD SOLD



Black male, Sable male, pink collar female
SOLD SOLD SOLD




Pink collar female and Sable male
SOLD SOLD






Purple collar

Black female


NORA




SOLD





Purple collar

Black female


NORA




SOLD



Purple collar Turquoise collar Red collar females


SOLD

SOLD

SOLD


Black Male Sable Male Black Pink collar female
SOLD SOLD SOLD







Females @ 2.5 weeks






Females @ 5 weeks






Red Collar

black female
"NAOMARA"
@ 2.5 wks


SOLD, Laura Boise ID




Red Collar

black female
"NAOMARA"
@ 5 wks


SOLD_Laura, Boise ID




Pink Collar

black female
@ 2.5 wks
" NARA"
SOLD_Ashley S., Harding PA



Pink Collar

black female
@ 5 wks


" NARA "


SOLD_Ashley S., Harding PA



Purple collar

black female
"NORA"
@ 2.5 wks


SOLD




Purple collar

black female
"NORA"
@ 5 wks


SOLD






Turquoise collar sable female
"NICCA"
@
2.5 wks
SOLD_Emilio, Export to Panama


Turquoise collar sable female
"NICCA"
@ 5 wks


SOLD_Emilio, Export to Panama





Males @A 2.5 wks







Males @ 5 weeks







DK Green collar

black male


@ 2.5 wks
"NICCO"
SOLD_Terry C., Fresno, CA



DK Green collar

black male


@ 5 wks
"NICCO"
SOLD_Terry C., Fresno, CA



Royal Blue collar

blk sable male
@ 2.5 wks
"NORGRUM" aka Bain
SOLD_Brian B, Denver, CO.



Royal Blue collar

blk sable male
@ 5 wks
"NORGRUM" aka Bain
SOLD_Brian B., Denver CO


26 Days old







26 days old


23 days old



20 Days old


N Litter @
7 Days old










N Litter @ 7 days old








N Litter @ 4 days old









The 4 Females @ 4 days old









The 2 Males @ 4 days old





N Litter 4 days old


Newborn Photos


Black Female Newborn




Hena x Norbo Den Lu
N Litter
Newborns



Below are
Previous Norbo Den-Lu Pups
(All Sold)
~~~~~~~~~~~~~~~
Below are Previous Norbo Den Lu Pups
out of our female Odessa von Schraderhaus
ALL Pups Below are SOLD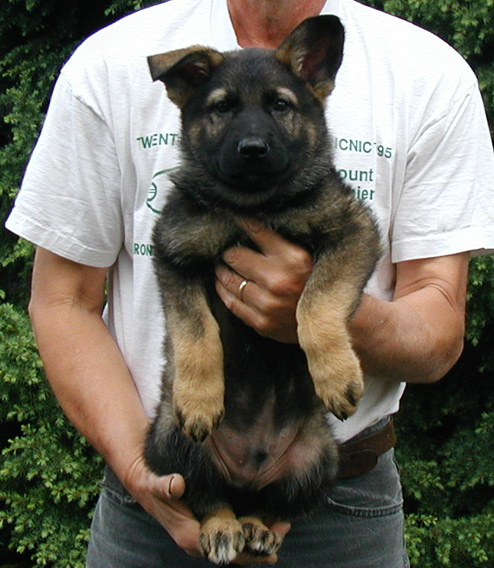 " WULVRINE von Schraderhaus "
@ 8wks
Black Sable Male
SOLD_Laurie N in NY



Wulvrine 8wks rag play




Wulvrine 8wks rag play




Whitney Pink Collar female




SOLD_

Daraun_New Jersey


Wulfe Royal Blue collar male @ 9.5wks


Sold

Shelly B_Utah


This is a 3 - 3 Linebreeding on Norbo Ben Ju



Newborn photo 4/1/2012





Newborn photo 4/1/2012



Newborn photo 4/1/2012





Females 24 hrs old



Males 24 hrs old


Males and females @ 24 hrs old



7 Days old


Odessa with Norbo DL pups @ 7 days old


9 days old



Odessa x Norbo DL Kids
@ 3 weeks



Boys are in

Red,

Royal,

Mint,

Lime

and

Black collars


Girls are in

Purple

and

Hot Pink

collars






Odessa x Norbo DL Pups 3 wks



Odessa x Norbo DL Pups 3 wks



Males
@ 5 weeks and
@ 6.5 wks



Litter Is

FULLY RESERVED











Turquoise collar male
" Wulvrine "
5 wks
SOLD_Laurie N in NY



Turquoise collar male


" Wulvrine "
6.5 wks
SOLD_Laurie N in NY



Royal Blue collar Male
" Wulfe "
5 wks
SOLD_Shelly B in Utah

Royal Blue collar Male
" Wulfe "
6.5 wks
SOLD_Shelly B in Utah


Black collar male
" Wracker "
5 wks


Sold_Christian K




SOLD_Christian K


Black collar male
" Wracker "
6.5 wks


Sold_Christian K





Red collar male
"WREVOLT"
@ 5 wks


SOLD_John and Debbie, NY


SOLD_John and Debbie



Red collar male
"WREVOLT"
@ 6.5 wks
SOLD_John and Debbie, NY


Lime collar male
" WRADAR"
5 wks
Sold_John and Sarah L, Canada


Lime collar male
" WRADAR "
6.5 wks
Sold_John and Sarah L, Canada


Females
@ 5 weeks
and 6.5 wks
Females are SOLD



Pink collar Black Sable Female
" Whitney"
5 wks


SOLD_Daraun, in NJ



Pink collar Black Sable Female
" Whitney"
6.5 wks
SOLD_Daraun, in NJ





Black female purple collar
" WaylaMila " aka MILA
5 wks


SOLD_Dawn W. in NY









Black female purple collar


" WaylaMila" aka MILA
6.5 wks


SOLD_Dawn W in NY





"W" Litter @ 5 weeks of age








Photo shoots are exhausting ! ...
It's NAP TIME!



6.5 weeks



Below pups are 6.5 wks of age




A romp in the field




Puppy rag tug play 6.5 wks





The Girls duke it out for the rag







Puppy rag tug play 6.5 wks
















Schraderhaus K9


Quality Working German Shepherd Dogs
Roy, WA. (United States)
+1.253.843.1123 PST