Helga Lobo pups @ 6 wks
Males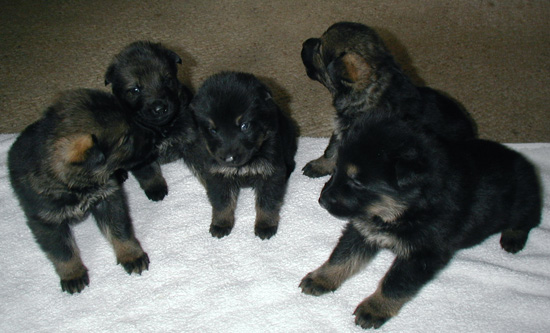 Helga Lobo Males @ 3 wks
(1 Female in Photo, top right )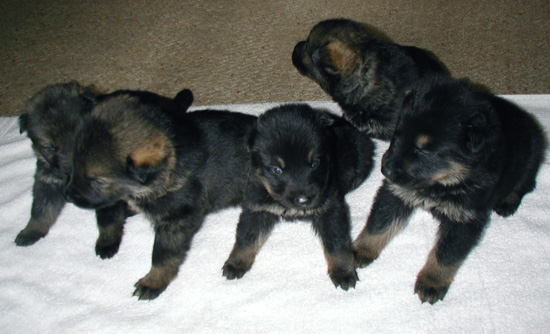 Helga Lobo Males @ 3 wks
(1 Female in photo top right )
Males @ 6.5 wks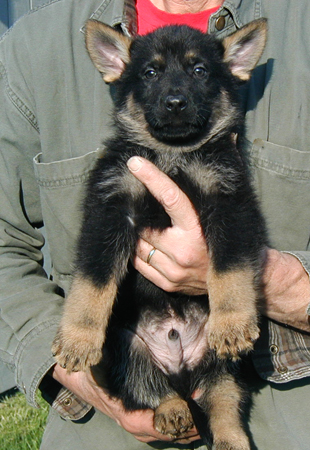 Helga Lobo BiColor male " K " green collar

Sold_Sandra A

Helga Lobo BiColor male " Keno " Royal collar
SOLD_Logan in Canada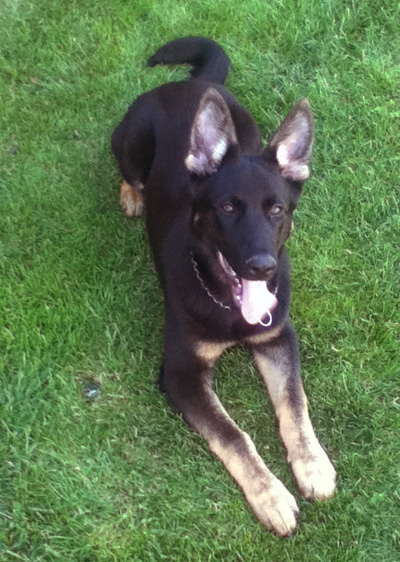 Helga Lobo BiColor male " Keno " aka Stratton

@ 5 mos

SOLD_Logan in Canada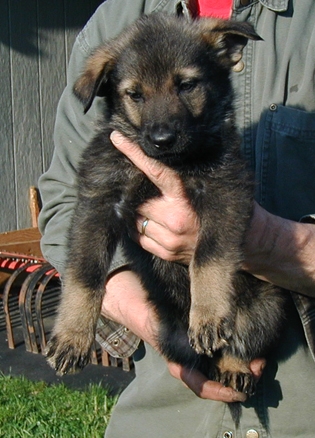 Helga Lobo lime collar
" Klaus "
sable male

SOLD_Jim B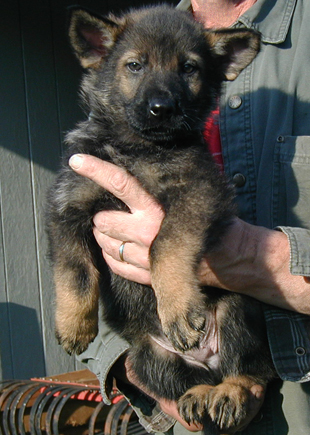 Helga Lobo turq. collar
" Kato Hawk"
sable male

SOLD_Scott and Pam W.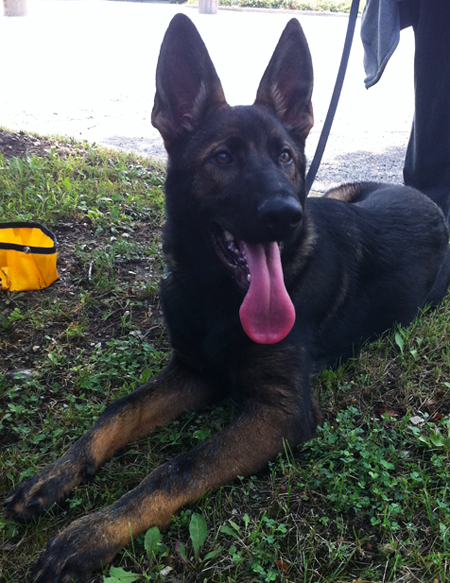 Kato Hawk 5 mos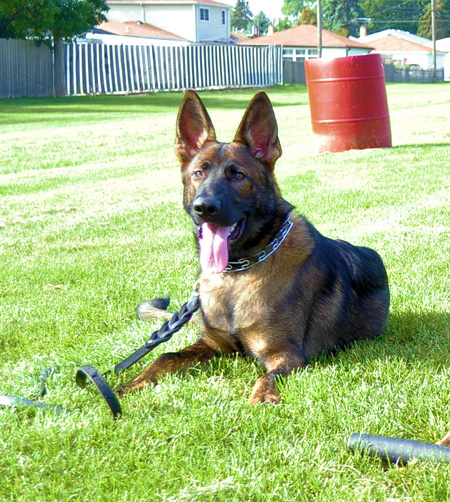 Kato Hawk 6 mos
Females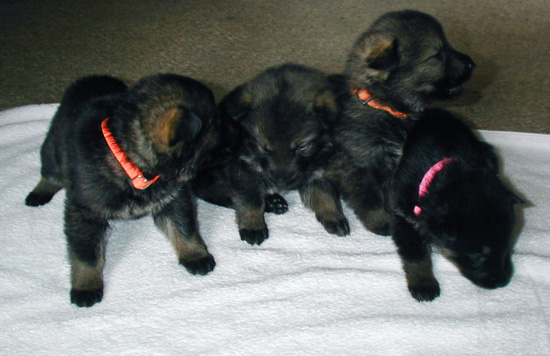 Helga Lobo Females @ 3 wks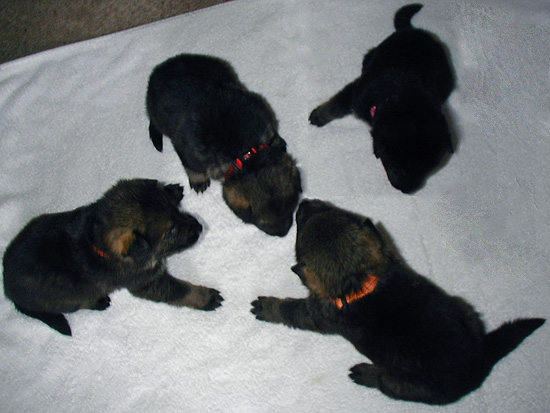 Helga Lobo Females @ 3 wks (See also 1 Female with Male photos above)
Females @ 6.5 weeks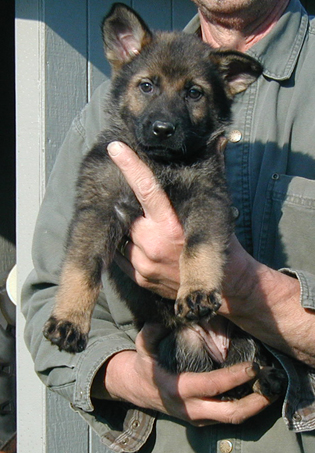 Floresc. Orange collar female
"Kendi" aka "Capi"
SOLD_Stephanie S.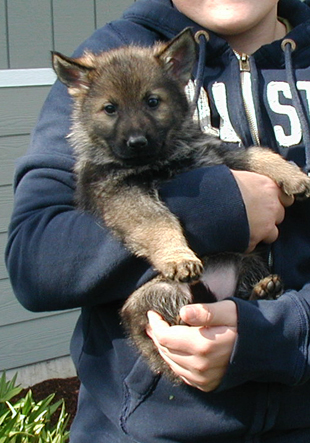 Pumpkin collar female
"Kyah"
SOLD_Wes and Amy S.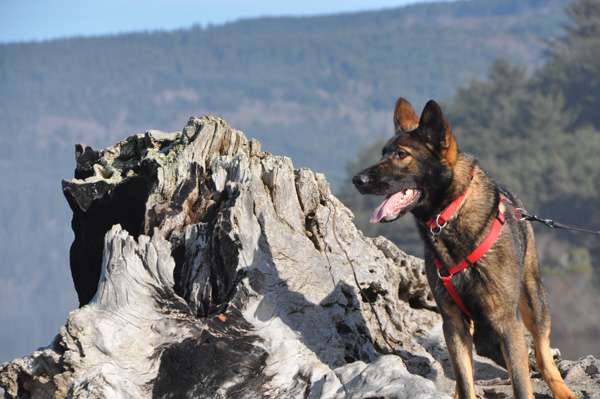 Kendi aka "Capi" at Beach_
@ 10 mos of age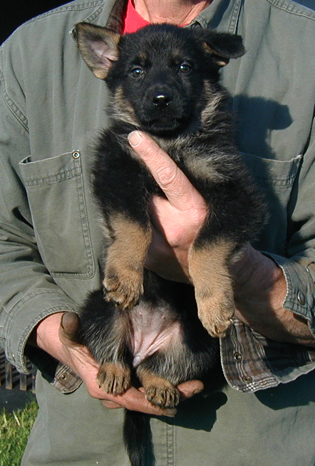 Pink collar BiColor female "Katja" 6.5 wks
SOLD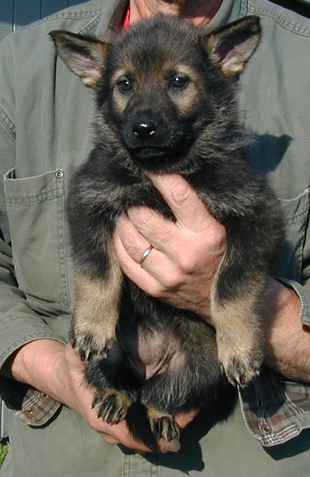 Red collar female
"Kiska"
SOLD Christina L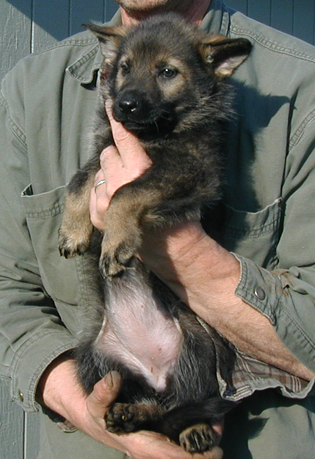 Hot pink collar sable female "Kahlua"

SOLD Grace S.