Schraderhaus K9




The breeding goal of Schraderhaus K9 has always been
to produce dogs of strong working ability, sound mind,
robust substance of structure and of excellent genetic health.
We do not focus

solely

on dogs produced for competition,
because we believe that it is of
equal importance
that our dogs can...and do... work in the real world.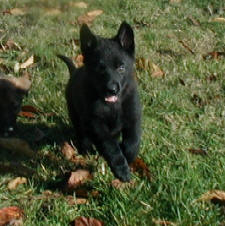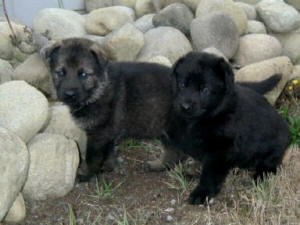 As a breeder, we support our puppy clients who pursue working goals of Schutzhund, SAR,
Narcotics and Police work as well as obtaining Herding titles, Service Dog and Therapy dog certification, home and personal protection of the family, and other important working endeavors.
We believe these working fields are highly important and beneficial areas
for the German Shepherd Dog to be contributing their versital qualities,
because of their keen intelligence, loyalty and willing work ethic.
German Shepherd Dogs have long been prized for being able to interact
on an almost human level with their owners and family.
These are important qualities to continue to instill into our dogs,
and are qualities which are highly sought after in the world we now live in
with our dogs.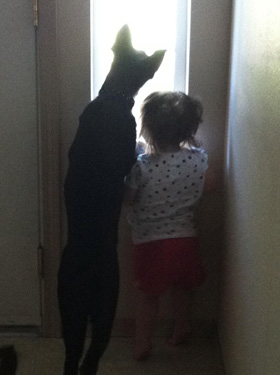 Lizzy von Schraderhaus and her "person"

Health Clearances

In addition to their working qualities, the genetic health of our breeding animals
is of great importance to us within our breeding program.
Our breeding animals must ALL be certified to have breedable Hip and Elbow clearances,
prior to being accepted for use in our breeding program.
We require all outside females also have breedable H & E clearances
if they choose to breed their females to our stud dogs.
We screen our breeding stock for Degenerative Myelopathy, and require
that all outside females requesting use of our stud dogs also be screened
for DM genetic DNA status
as a requirement for breeding to our studs.

Our German Shepherd Dogs produce outstanding offspring,
and our puppies are the passion... and pride... of our Kennel.
We believe that, in addition to their excellent genetic traits for workability,
stable temperament and sound structural health,
the amount of time you invest into your pups'
early socialization and stimulation is of the utmost importance,
and is key
to having a dog which is adept at putting their
genetic traits into use...to their full potential... as adults.
The amount of time invested by you into your dog when it is young
is a direct reflection of what your dog becomes
as an adult.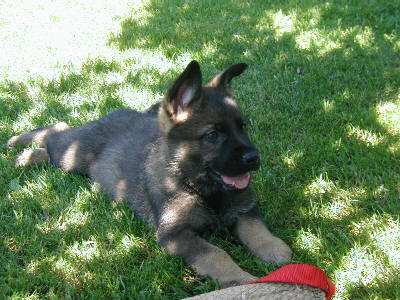 Elena von Schraderhaus
Denny Jipo Me x Faro Policia