What is considered when
rating hips and elbows:


The following films are provided for your viewing and for the continued education of my puppy clients
to make them aware of what your pup's reading for ratings entails, when taking your Schraderhaus pup
in to comply with the 12-15 month films and for their final 24-26 month films.


To start...
This is what your puppy's skeletal structure looks like
@ 2 weeks of age.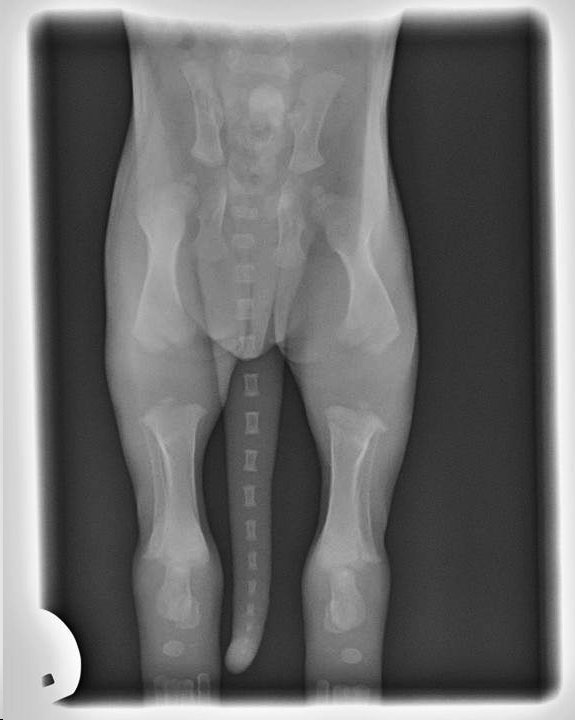 So you can see, there is ALOT of growing to do, and owners need to insure
they make the correct decisions for your pups by way of feeding, exercise, and environment
in order to give them the best possible start during their growing stages.


Interactive Hip Xray Films_Samples


Interactive Canine Elbow Film Sample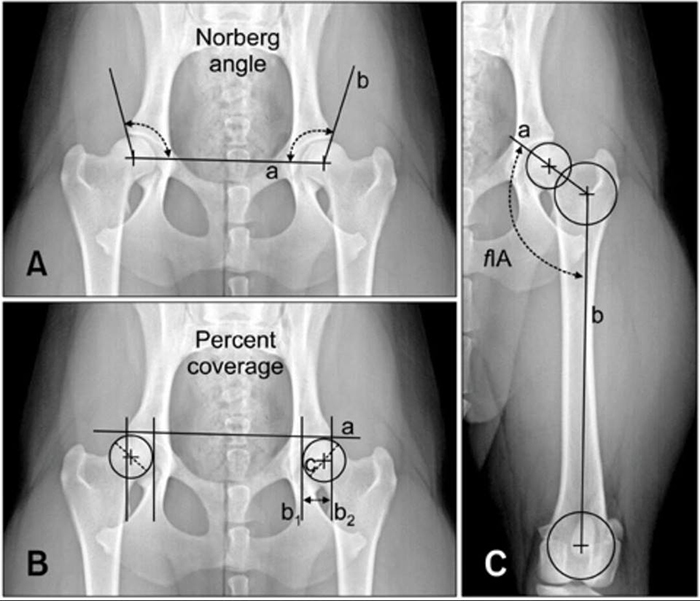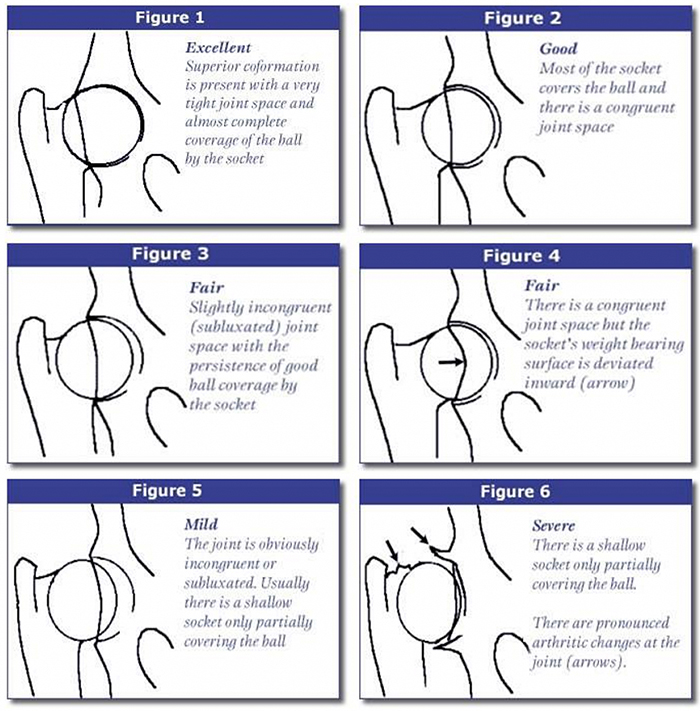 Interactive Canine Elbow Film Sample


Interactive Hip Xray Films_Samples







** All Schraderhaus Puppy Owners must watch this video

PRIOR to having your pups xrayed for Hip Ratings submitted

to OFA / or the SV in Germany.

The importance of Precise Positioning for OFA Radiographs

Learn the importance of Precise Positioning

for OFA radiographs.

I can't stress the importance of this ENOUGH !



Dog is dysplastic with Severe HD revealing a very shallow acetabulum on dog's right side, with thickening and flattening
of femoral head and neck on this dogs right side. The dog's
left side shows a severely discintegratedsocket /femoral head
& neck with left hip free floating, with the femoral head
being completely eroded away from damage..




Very badly thickened and malformed femoral heads and necks.
True, this is a poor position for OFA Rating of the dog, but this
dog is dysplastic and position would not have changed this
dog's rating outcome .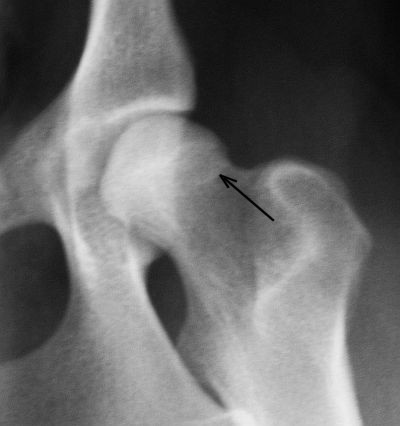 Morgan Line


Note the overlap for OFA Grades into those ratings from other countries.
ELBOWS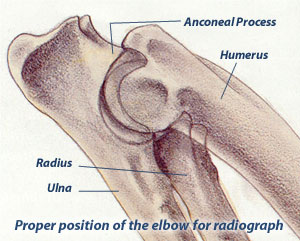 Proper position for elbow xrays
showing the names for areas of the elbow.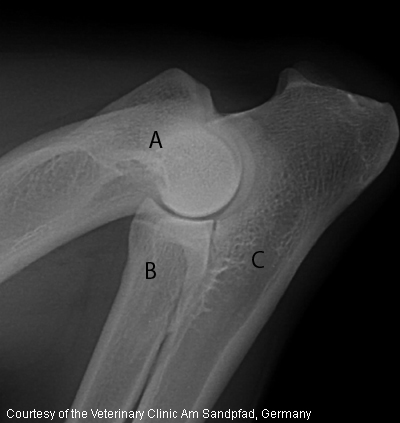 This is a radiograph of a normal elbow.
(A) humerus (B) radius (C) ulna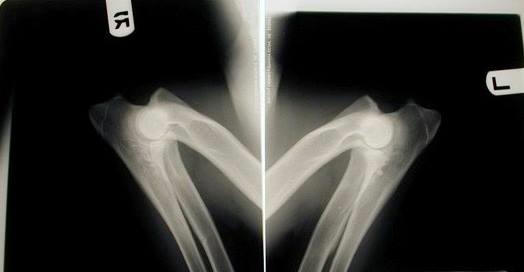 This film is of Normal Elbows,
Rated by SV in Germany
Below;
Elbow Dysplasia with an
Ununited Anchoneal Process